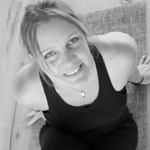 Mallorca Yoga & Pilates Retreat
Enjoy Yoga and Pilates classes with experienced teachers.
Relax by the swimming pool at the beautiful country Villa.
Eat healthy delicious food prepared for you by professional chefs.
Walk through fields of flowers to beautiful hidden coves.
Treat yourself to a massage or other treatments at the Villa.
A four-night break away from it all, time to relax, recharge and re-energise.
Client Reviews from March 2019.
" A fantastic time away with friends, lots of laughs and time to relax" Kerrie
"What an amazing weekend away on the pilates and yoga retreat in Mallorca. The sun shone for us and we swam and relaxed around the pool most days between classes. The food was out of this world so delicious and healthy I even lost weight just eating the yummy veg and fish dishes prepared lovingly by the obviously very capable chefs. The classes were of such high standards- in Pilates covering the basics on day 1 leading up to more advanced moves on the last day. I learnt so much and felt stretched, aligned and the bonus was the neck and foot massages at the end of some sessions. The yoga teacher Immy is so calm and supportive the yoga sessions lowered my stress levels and helped me move better, also the explanations were clear and easy to follow. They were all very capable and knowledgable teachers sharing their time and advice. The villas were perfect and clean of a high standard and only a short walk to Cala D'Or. I would definitely like to attend again and invite all my fitness friends" Emma
"The retreat in October was an amazing time away, well organized and brilliant teaching. I came home more aligned and with a huge amount of energy! I would definitely go again" Natasha
*Included
All yoga Pilates classes (approx 11hrs total)
Breakfast and Lunch
Accommodation (price based on 2 sharing)
*Extras
Flights/transfers
Evening meals
Snacks
Massage treatments
Style: Hatha Yoga
Ability level: Beginner
Cost: 680.00 GBP (Pound Sterling)

Schedule
4 p.m. Tuesday 08 Oct 2019 (UTC) - 10 a.m. Friday 11 Oct 2019

Location
Villa Na Gatona,
Cala d'Or, Mallorca, Spain
View map full screen
Last updated May 6, 2019, 12:22 p.m. UTC
Hatha Yoga Teacher
About me:- I started practising Yoga during an extremely stressful period of my life, as a mother of three young children running an Interior Design business there were not enough hours in the day, I found my stress levels were permanently maxed out, and this was taking its toll on my body. I went to a Chiropractor, who recognised that most of the symptoms were stress related and she recommended I try a Yoga class. The benefits were instant and almost immediately I realised that I would like to take Yoga to another level. Finally, in 2016, after 10 years of practicing Yoga regularly, I decided to take the plunge and change the direction of my life, I enrolled on the British Wheel of Yoga Teacher Training Course.
I have worked with several Scaravelli inspired Yoga teachers and I am very interested in functional movement and the economy of movement following the idea that what we do on the mat can help improve movement patterns in the real world and help to avoid injury and strain. There are also somatic elements to my classes, to help 'rewire' the nervous system. Working with the breath is a vitally important part of my classes because of beneficial effects relaxing and calming the body. My aim for people to leave my classes feeling refreshed and relaxed.

Qualifications:
BWY (Recognised Teaching Certificate)
Phone:
07446 888113
Private teaching available