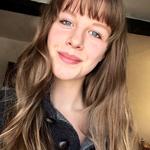 Vinyasa Technnique and Allingment Workshop 24th of March 2018.
One of the most important sequences in many styles of Yoga is the Sun Salutation A or Vinyasa. It is particularly important in Vinyasa Flow Classes, as we repeat it so often to realigned the body between each posture or side.
It's easy to rush through a Vinyasa without thinking about your alignment and technique, especially when in class, as it's often done pretty quickly leaving little time to go into the finer details of how it should be performed.
Furthermore, if done incorrectly one may not gain the full benefits that this sequence can offer.
Benefits include smoother transitions, better body alignment, more confidence and increased body strength.
In this workshop, we will go through in detail what the Vinyasa is for, how to do each transition and posture correctly and all the modifications we need to help us work towards our goals. In this three hour course, we will have time to practice, learn, evolve and perfect the Vinyasa. The course will be broken up with tea breaks, demonstrations and relaxation periods.
Anyone is welcome to come along, whether you are a complete beginner or have been doing yoga for a while and just want to brush up on your knowledge or technique. This course will help your practice in class or at home.
It is also suitable for anyone who thinks that they can't do some of the poses properly. For example, Chaturanga (the push up with elbows in). These people might surprise themselves once they know a couple of handy tips and tricks.
I strongly recommend that anyone who practices Vinyasa yoga comes along.
Join me at Llanfoist Village Hall near Abergavenny from 2pm to 5pm on Saturday the 24th of March. Just bring a mat, some water and all your wonderful selves!
Refreshments will be provided.
Price: £25.00
Drop me a message ASAP if you are interested in booking a spot or if you would like any more info.​
Location
Llanfoist Village Hall,
Church Lane, Abergavenny, Monmouthshire , NP7 9LP, United Kingdom
View map full screen
Last updated March 8, 2018, 4:22 p.m. UTC
yogawithkiara - Monmouthshire

Hello,
My name is Kiara White and I teach Ashtanga Based Vinyasa Flow classes in and around Monmouthshire. Come along to a challenging, flowing and fun yoga class in Abergavenny, Monmouth or Newport.
Facebook: @yogawithkiara1
Instagram:yogawithkiara
Email:yogawithkiara1@gmail.com

Website:
https://yogawithkiara1.weebly.com/
Qualifications:
Yoga Alliance (E-RYT - 200)
Phone:
07480 136457
Private teaching available